Startup Business Five Branding Phases
Branding is vital to an entrepreneur.  It enables people to associate their experience with a business' visual representation.  This visual representation can be extremely helpful or harmful to a person's overall impression of a business.  The startup business' five Branding Phases provide a road map to expand your brand as your business grows.
An effective brand strategy gives you a major edge in increasingly competitive markets.
Research shows that most of us learn and think in pictures and as a startup, it is important to capitalize off how we learn. This practice is known as "branding". A brand involves more than a logo or visual representation, it encompasses a look to the future along with a solid product and service that satisfies people's needs. An effective brand strategy gives you a major edge over your competitors.  It's helpful to establish a brand and use that brand to expand your message and what your business represents.
For startups and entrepreneurs, money is tight, the five branding phases help break down branding into affordable chunks so you may budget for the next phase. Of course, the five phases may vary slightly or be merged altogether. Startup businesses don't have a marketing budget like large corporations. Startups may need to break your branding into five phases and develop/budget each phase as your business grows. This way, you're establishing a strong brand and not breaking the bank to do it. They are:
Phase 1: Logo Design
The cost of a logo design may range from free to millions of dollars.  With a design, it's more complex than simply creating clip art but part of building a reputation on the promise that you've made.  stocklogos.com shows Pepsi spent $1 million and other corporations have spent as much as $15 million.  On the other side of the spectrum, Coca-Cola, Google and Uber spent nearly nothing on their logos. Coca-Cola logo spend $35 on their logo designed in 1885. Apple spent a whopping $75 in the 1970s.  So, in today's dollars this is significantly higher.
The importance is creating unique name and image that relate  and establish a presence in the consumer's mind.  Do people associate Ray Kroc with McDonalds, Carl Buchan with Lowes or Dave Packard with HP?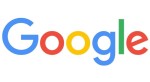 Normally, business outgrow their inventors and eventually people associate more with the business brand than the individual.  A person will remember the Google logo over the accomplishments of Sern Bin or Larry Paige. So, it's vital that you establish an identity that can relate to people.
Having a sound product or service is vital, no one remembers it if they don't have a logo or image to associate it with.
A log is simple and represents a company.  It takes time, money and effort to create.  The first part includes a consultation to go over the company's goals.  Next is the Research & Development stage, followed by the production drafts & lastly brand development using the new logo.
Logos should not just include a unique clip art but also the colors and fonts to use with that clip art.  Ensure you receive the colors in RGB and CMYK as well as the fonts used so you can keep a consistent look & feel in your marketing. Ensure to…
PUT YOUR LOGO EVERYWHERE!
Phase 2: Leave Behinds: Business Cards
How can someone purchase your product or service if they don't know how to contact you?  This means that your business cards should be the next thing on your design list.  Remember that business cards are intended to provide contact information, don't give them the whole story.  It takes away from the business and ties down your business to the offering on your business card.
This is where other leave behinds are important.  Consider a website or some type of leave behind such as a postcard, rack card or brochure.  Leave behinds can provide excellent education on your product.
Phase 3: Website
Entrepreneur need to consider and budget for a website. They can be expensive so you may want to start with a simple five page website. Sometimes, a graphic designer will do them as a package which will help on the overall costs as the design flows from one product to the next.
Once you have some type of leave behind, whether a brochure or postcard and have, at least, occupy a place on the domain, reconsider the purpose of your website.
Having a website will get your product out to a wider market, 2.4 billion people use the internet every day and 90% of those have purchased something. The lack of having a website will be perceived as a lower value of your business. Having a website is a great place to show off your product or service. A website runs 24/7 without any supervision or need to lock up. You can always be available for your customer. By having a blog you can update customers on your newest offers, products, promotions, events and photos. By having a website, you can have your own email, address@domain.com. It's more professional and easier to remember. It gives you instant credibility.
Whether you wish to create a blog that informs customers of important information or just a place to inform them where you are and your services, what you wish to do with your website is a vital piece to remember.
Phase 4: Business Papers / Task Oriented Pieces
Phase 4 involves your business papers such as letterhead, envelopes and quotes.  If you have your logo designed, a lot of items such as your signature block and invoices should be easy to brand.
Like business cards, attempt to use each item for one purpose.  If you attempt to do too many things, it becomes extremely cluttered.
Phase 5: Advertising and Promotional Pieces
Throughout this process, you're selling yourself and most of your branding has been passive.  Here we begin to brand in an active manner with advertising and promotional items.  This phase develops advertising strategy to supplement your sales.
Advertising your business, product or service may require print ads, trade show booths or promotional pens.  All these require actively putting your product out there.
Conclusion: Startup Business Five Branding Phases
Once you started your advertising campaigns, you'll need to start over and evaluate how you wish to promote, measure and update your business model.
In the long run, working with a graphic designer will save money as they'll understand how the process works. They'll be able to transfer your brand across many mediums.
In the end, your brand, company and most importantly your message will grow and develop as you go along.  It is important that you develop a consistent relationship and a solid process throughout the growing stages.